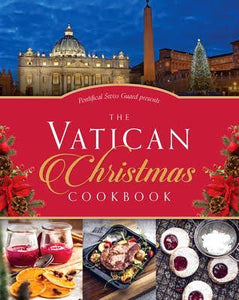 "The Christmas Vatican Cookbook shares with the world the glorious spirit of joy and feasting that characterizes Christmastime at the Vatican.
Acclaimed chef and former Swiss Guard David Geisser presents more than 100 original recipes that have been prepared and served at the Vatican during the Advent and Christmas seasons for over a thousand years, offering a deeply historical and uniquely Catholic way of celebrating the holidays in your home each year.
A marvelous cooking manual and so much more, The Christmas Vatican Cookbook includes stunning behind-the-scenes photographs of the Vatican, which elevate this collection of recipes to a work of art."